Winning big at this year's Northern Housing Awards, leading construction company, HMS, is celebrating winning both Best Repairs and Maintenance Team and Contractor of the Year.
Securing two wins at the prestigious awards ceremony marks a huge milestone for the organisation.
With the Best Repairs and Maintenance Team category requiring HMS to demonstrate its capacity to deliver continuously for its clients and communities and showcase its excellence as a provider, this category recognised HMS' dedication to its customers and a 'job well done'. It also highlighted HMS' ability to adapt to the economic challenges currently impacting the sector, all while continuing its investment in addressing the wider social issues affecting people living and working in the communities that it works in.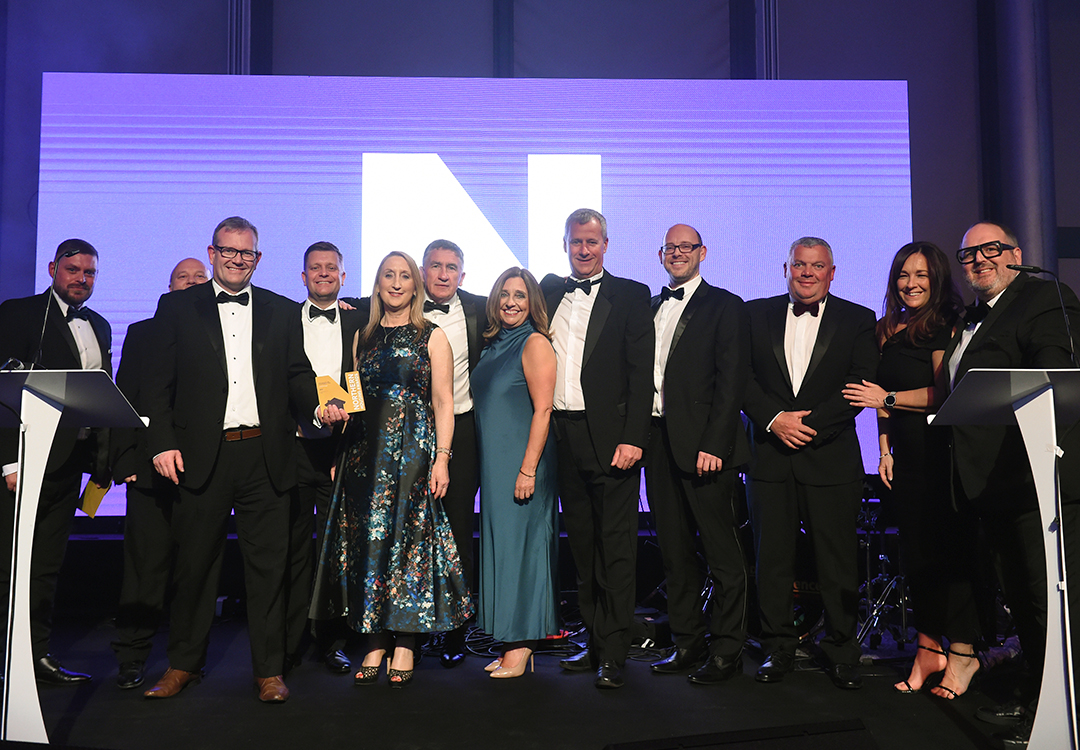 Hot on the heels of the launch of its new Repairs and Maintenance contract for Torus, HMS is thrilled that its teams hard work and commitment has been recognised.
Also winning Contractor of the Year for its investment in employees and professional capability, HMS' second win signifies its continued growth as a New Build organisation. With the last Financial Year its best yet and highlighting a marked increase in the number of homes HMS is building and the value of its development programme, this award confirmed its place as a leading regional contractor.
With the category requiring the team to evidence its commitment to regenerating the iconic site and delivering projects that reflect heritage as well as delivering value for money, HMS' ability to build modern homes to fit the community was highlighted. The submission centred around a project featuring modern methods of construction, SmartRoof, but also retaining key features. The newly christened Station Mews will provide 47 affordable homes and see the disused building once again become a central feature of Allerton's community.
Commenting on HMS' wins, Managing Director, Paul Worthington, said: "As Managing Director, I am of course, biased when it comes to HMS and the standard of works we deliver but to have the Northern Housing Awards judges agree – not once, but twice – that we are worthy of an award win is just fantastic.
"I am constantly saying to the team that we are a customer service organisation first and a contractor second and to see their commitment to our customers and clients play an integral part in our wins confirms what I already knew – that our employees embody our values day-in, day-out and support people and communities in ways that are too numerous to list. It is this combination – of being technically and commercially proficient but also of genuinely caring about people – that has contributed to our success and the whole team are thrilled that we have once again won at the Northern Housing Awards."